Ph.D. Student
[Ph.D.] Nabilah Fazil
Mailnabilahfazil@gm.gist.ac.kr
Education
Thesis for M.S. degree
Research Interests
[Integrated Ph.D.] Basit Sharif
Mailbasit.sharif99@gm.gist.ac.kr
Education
Research Interests
[Ph.D.] 강병찬 (Byeongchan Kang)
Mailkangbc15107@gm.gist.ac.kr
Education
M. S. School of Environmental Science and Engineering, Gwangju Institute of Science and Technology (GIST), Korea
B. S. Dept. of Biotechnology, Chonnam National University, Korea
Thesis for M.S. degree
Identification of CODH Transcription Regulator in Eubacterium limosum KIST612 using GUS Reporter System
Research Interests
Metabolic / genetic engineering
Education
M. S. School of Environmental Science and Engineering, Gwangju Institute of Science and Technology (GIST), Korea
B. S. Department of Energy and Resources Engineering, Chonnam National University, Korea
Thesis for M.S. degree
Metabolic Engineering of Eubacterium limosum KIST612 for 2,3-butanediol Production
Research Interests
Metabolic / genetic engineering
[Ph.D.] 김지연 (Ji-Yeon Kim)
Education
M. S. School of Applied Biosciences, Kyungpook National University, Korea
B. S. School of Applied Biosciences, Kyungpook National University, Korea
Thesis for M.S. degree
Physiological and Transcriptomic Analysis of the Native-feather Degrading Extremophilic Anaerobe Fervidobacterium islandicum AW-1
Research Interests
[Ph.D.] 이문규 (Mungyu Lee)
Mailspdetective@gist.ac.kr
Education
M. S. Department of Environmental Science and Engineering, Kyung Hee University, Korea
B. S. Department of Environmental Science and Engineering, Kyung Hee University, Korea
Thesis for M.S. degree
Integration of microbial electrosynthesis to anaerobic digestion at different glucose concentrations
Research Interests
Gas-Liquid Mass Transfer in Bioreactor System
Bioreactor operation and optimization
[Ph.D.] 이혜령 (Hyeryeong Lee)
Education
M. S. School of Environmental Science and Engineering, Gwangju Institute of Science and Technology (GIST), Korea
B. S. Dept. of Applied Chemical Engineering, Chonnam National University, Korea
Thesis for M.S. degree
Significance of Inter-Enzyme Effect on Direct Electron Transfer of Glucose Dehydrogenase Immobilized Electrode
Publication
Reginald, S.S., Lee, H., Lee, Y.S., Yasin, M., Chang, I.S. (2020) Dissolved carbon monoxide concentration monitoring platform based on direct electrical connection of CO dehydrogenase with electrically accessible surface structure. Bioresource Technology, 297
Reginald, S.S., Lee, Y.S., Lee, H., Jang, N., Chang, I.S. (2019) Electrocatalytic and Biosensing Properties of Aerobic Carbon Monoxide Dehydrogenase from Hydrogenophaga Pseudoflava Immobilized on Au Electrode towards Carbon Monoxide Oxidation. Electroanalysis, 31 (9), pp. 1635-1640.
Lee, H., Lee, Y.S., Lee, S.K., Baek, S., Choi, I.-G., Jang, J.H., Chang, I.S. (2019) Significant enhancement of direct electric communication across enzyme-electrode interface via nano-patterning of synthetic glucose dehydrogenase on spatially tunable gold nanoparticle (AuNP)-modified electrode. Biosensors and Bioelectronics, 126, pp. 170-177.
Lee, Y.S., Baek, S., Lee, H., Reginald, S.S., Kim, Y., Kang, H., Choi, I.-G., Chang, I.S. (2018) Construction of Uniform Monolayer- and Orientation-Tunable Enzyme Electrode by a Synthetic Glucose Dehydrogenase without Electron-Transfer Subunit via Optimized Site-Specific Gold-Binding Peptide Capable of Direct Electron Transfer. ACS Applied Materials and Interfaces, 10 (34), pp. 28615-28626.
Kim, T., An, J., Lee, H., Jang, J.K., Chang, I.S. (2016) pH-dependent ammonia removal pathways in microbial fuel cell system. Bioresource Technology, 215, pp. 290-295.
Research Interests
Enzyme-electrode system
Bioelectrochemistry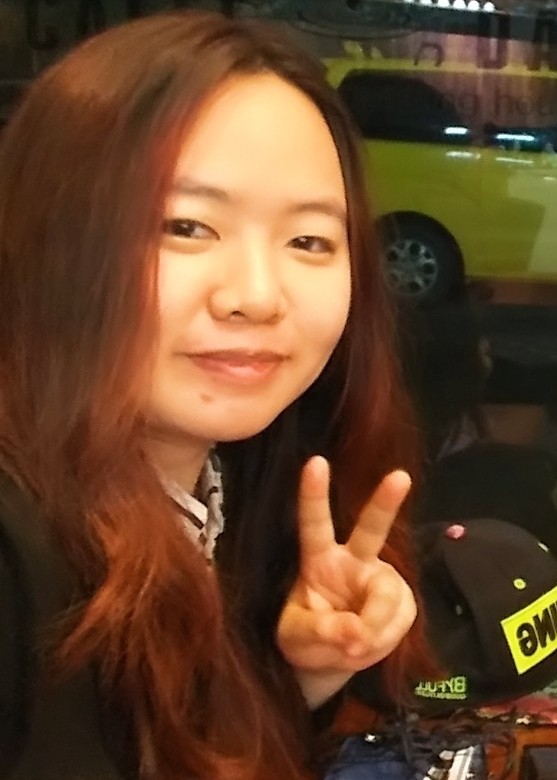 [Integrated Ph.D.] 최세라 (Serah Choi)
Mailserahchoi22@gist.ac.kr
Education
B. S. Dept. of Biological Chemistry Engineering, Dongguk University, Korea
Publication
Choi, S., Kim, B., Chang, I.S. (2018) Tracking of Shewanella oneidensis MR-1 biofilm formation of a microbial electrochemical system via differential pulse voltammetry. Bioresource Technology, 254, pp. 357-361.
Kim, B., Choi, S., Jang, J.K., Chang, I.S. (2017) Self-recoverable voltage reversal in stacked microbial fuel cells due to biofilm capacitance. Bioresource Technology, 245, pp. 1286-1289.
Research Interests
Extracellular electron transfer mechanism, Biofilm, Microbial electrochemical system